Steve McClung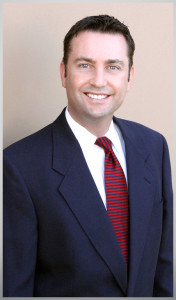 It's your home. And whether you're buying or selling, it's a big deal. The first order of business for every client is finding a Realtor. More importantly finding the right Realtor with the right blend of experience, confidence, knowledge and integrity. Realtors Steve and Lisa McClung founded American Equity Realty based on this very philosophy.
In February 2014, the Kansas City native and his Real Estate savvy wife, Lisa, collaborated their professional skills and opened American Equity Realty together in Arizona. American Equity Realty offers both a Property Management Division, operated by Lisa, and a Residential Real Estate Division, operated by Steve.
The active power couple have over fourteen years of experience in Real Estate and have proudly assembled a solid, top-producing partnership. Steve is a Certified Distressed Property Expert and is a seasoned agent specializing in all types of residential real estate: traditional sales, short sales, foreclosure properties and custom home sales.
Moreover, the American Equity Realty super duo are the kind of people you want to work with. Bottom line, they are friendly, honest, professional, and have a thorough understanding of buyer and seller needs. So the buying and selling process will not only be seamless, but enjoyable as well.
Unparalleled service and long-term relationships is the epitome of American Equity Realty.
Start Your Search Today
We focus on luxury properties in Biltmore, Arcadia and the Camelback Corridor areas. Take your time and look around on my site. You'll be glad you did. Enjoy!