Target Areas
Focused on luxury properties in Biltmore, Arcadia and the Camelback Corridor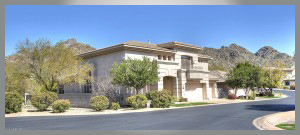 The Arizona Biltmore is located in the highly desirable Camelback Corridor, just a mile from the Piestewa Freeway. Biltmore is one of Phoenix's most sought-after locations. Though it's right at the heart of things, with shopping, fine dining and numerous entertainment venues right on its doorstep, it doesn't feel like part of the city.
The Arizona Biltmore Golf Course provides a large open green area at its heart and the whole neighborhood is attractively landscaped with mature citrus trees scenting the air. Biltmore, Arcadia and Camelback Corridor is the districts of choice for Phoenix's well-to-do and for visiting celebrities alike.
The Arizona Biltmore real estate market offers a lot of choices for the potential home buyer, and there are almost as many types of home buyers as there are styles of homes. These Biltmore properties offer advantages that aren't found in nearby communities. Its communities offer luxury homes and come in a wide variety of styles from patio homes in small private guarded communities, to mansions on the mountainside.
For equestrian enthusiasts, there are horse properties located throughout the surrounding area. Great real estate can be found all around the Biltmore, Arcadia and Camelback Corridor areas. These areas of town have homes for sale that have unique qualities all their own. They offer unmatched scenery and a small town community atmosphere that is second to none, including great family entertainment and charming farmer's markets.
Residents have a choice between affordable town homes or multimillion dollar mansions among the majestic mountain scenery. There are offerings of amazing golf course living and a choice of fantastic desert or lush green landscapes.
People who buy homes here are conveniently a stone's throw away from variety of luxury amenities, shopping, restaurants and nightlife. North Scottsdale itself is a vibrant and growing area. The Biltmore has emerged as a truly world-class destinations with a wide array of resorts, golf courses, sports, retails stores and other world class attractions.
The Arcadia neighborhoods are undoubtedly one of the most desirable addresses in Arizona. Offering large properties (some near 5 acres, but rarely less than half an acre) and custom-built homes from the 20s-50s. These gorgeous homes have been meticulously maintained and updated over the years. You'd be hard pressed to find a new home built to this same high quality today.
As a result, the estate homes in the Arcadia Neighborhood can quickly soar to over 3 million and, even in this economy; you'll have to be quick and aggressive when trying to buy one of these larger homes.  Arcadia's housing market is definitely an anomaly in the valley of the sun. The lush, green, mature landscapes of the irrigated Arcadia parcels are not found many places. Remnants of orange and date groves still suggest a hint of "rural" and so do the quiet streets dotted with distinct architectural styles–Ranch Revival, Pueblo style, or some architectural blend.
Even with their rural feel, Arcadia homes are just minutes from shopping and dining at the posh Biltmore Fashion Park (24th Street & Camelback, Phoenix) or the Scottsdale Fashion Square (Scottsdale Road & Camelback, Scottsdale). A short drive will get you to downtown Phoenix, or Old Town Scottsdale, or to Phoenix Sky Harbor International Airport in about 15 minutes. Last but not least, Arcadia notably was named a "Best Place to Live" by Money magazine and it's not hard to figure out why!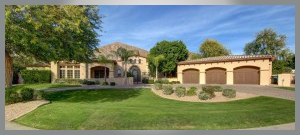 Comfortably situated between the upscale Biltmore area and the family-friendly Arcadia neighborhood is the prestigious Camelback Corridor. Residents here have the best of both worlds.  The Corridor is conveniently close to all of the thriving business, luxury shopping and trendy dining.
It is a quiet refuge of well-loved homes and neighbors, many of whom have seen the area flourish over the past twenty years. Located from 32nd Street east to 44th Street, and between Indian School Road and the Central Arizona Project Canal, the Camelback Corridor offers its residents some of the best views of the breathtaking Camelback Mountain.
In true Arizona fashion, the charming homes of the Camelback Corridor are predominantly single-story ranch style houses built in the 1950's. Many are gorgeously restored while others are meticulously preserved. The Camelback Corridor is a smart choice for those wanting it all in Central Phoenix.
Start Your Search Today
We focus on luxury properties in Biltmore, Arcadia and the Camelback Corridor areas. Take your time and look around on my site. You'll be glad you did. Enjoy!